New Arrivals - Handmade Silver Bracelet - Highly Recommended
Our bracelets are inspired by the eternal beauty and purity of various crystals.

Sweet Aquamarine Silver Bracelet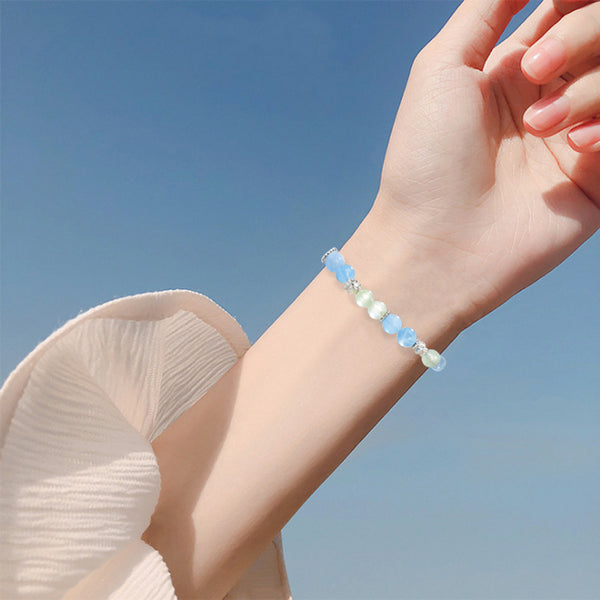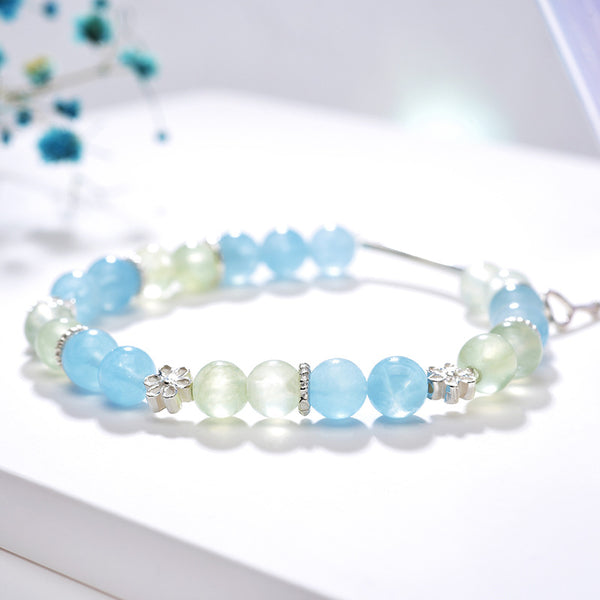 This bracelet impresses with refined elegance. It is set with delicate Natural Aquamarine, creating a simple yet beautiful look. It could add a touch of glamour to special occasions. This bracelet is also a thoughtful gift befitting special moments.

Fresh Amazonite Silver Bracelet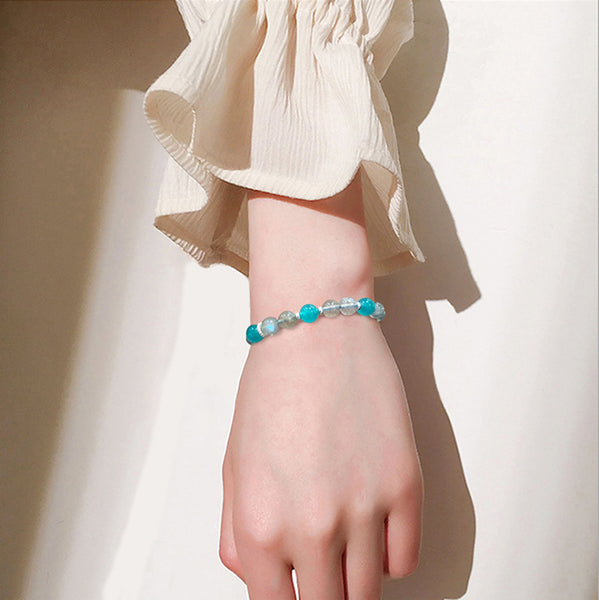 This bracelet offers timeless beauty in a new splendor. It features Solid 925 Sterling Silver, Natural Amazonite and Labradorite picked out beautifully in sparkling white and soft blue crystals. Adding a lovely touch of cool romance to many looks, this bracelet is easy to pair with other pieces of jewelry, and an amazing gift giving idea.

Sweet Labradorite Silver Bracelet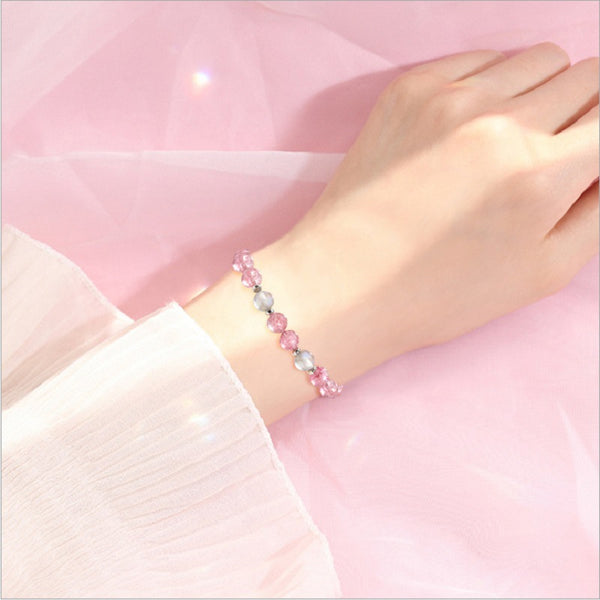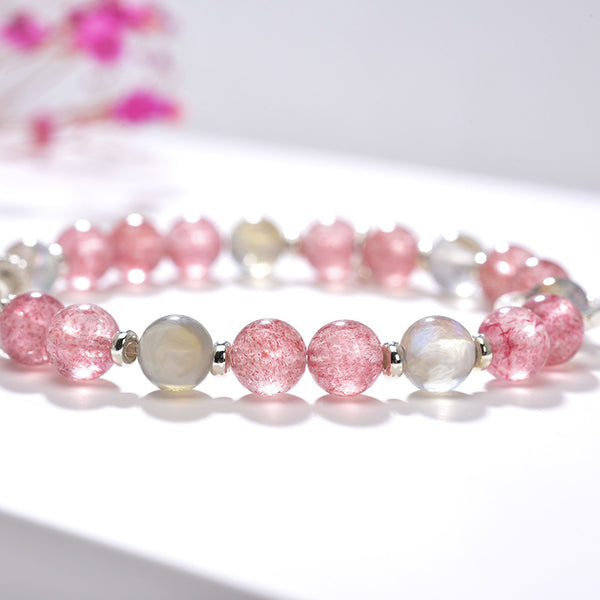 A sparkling display of timeless beauty: This bracelet bracelet celebrates the purity of crystals in a magnificent manner. A shining array of round crystals in a marvelous variety of hues adorns the softly shimmering chain, interspersed with sparkling clear Natural Labradorite and Strawberry Quartz. A distinctive way to dress up everyday looks and a beautiful gift giving idea for a special someone.

Natural Moonstone Silver Bracelet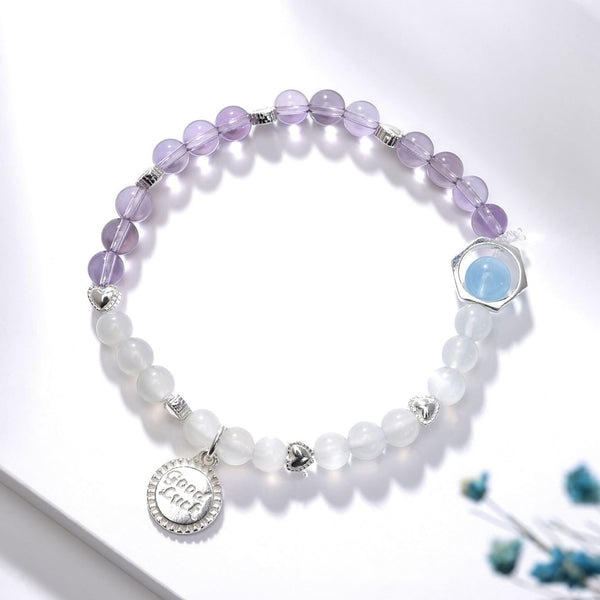 This beautiful handmade bracelet by Luxyin adds timeless appeal to your everyday outfits. It sparkles beautifully complemented by a row of Natural Moonstone and Aquamarine Beads surrounding it. Its simple yet striking design makes this bracelet a great choice for embellishing casual looks and a considerate gift giving idea.

Create many different looks by mixing and matching it with other jewelry from the Luxyin Jewelry Collection into rings, necklaces, or earrings – numerous possibilities for your unique style.
---
Also in Jewelry Tips
There are also rings, earrings, belly chains, bracelets, necklaces, anklets and pendants to cater to a wide variety of fashion jewelry. 
Stay SAFE and WELL to all of us.
Giving a beautiful piece of jewelry is a thoughtful way to treat the special woman in your life, and Christmas is a great time of year to give a memorable gift that will last beyond the season.